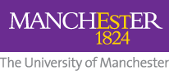 Home
University College for Interdisciplinary Learning
Institutional background
UCIL arose from discussions during the 2007/08 Review of Undergraduate Education as a cross-University approach to the articulation and integration of the Purposes of a Manchester Undergraduate Education (The Manchester Matrix) complementing work taking place in core discipline areas. UCIL is a major contributor to the University's strategic vision where…
…all students will benefit from opportunities to acquire the core skills, knowledge and personal attributes necessary for employment and further study, and will benefit from the wider educational experience provided by the University College.
Following the meeting of the University's Senate in June 2011 UCIL was established and began delivery of teaching to undergraduates in September 2012. The College is led by Prof. Cathy McCrohan, Academic Director, and is responsible to Senate, and the wider University, via the Vice-President (Teaching, Learning and Students).
Wider context for curriculum change
The UCIL initiative developed primarily from intellectual concerns about the concept of a broader curriculum and the preparation of students to engage in debates outside their core discipline as preparation for a lifetime of critical engagement and ongoing learning. This intellectual concern situates UCIL within broad ranging global debates about the purpose and nature of higher education and its contribution to the development of individuals and society.
The goal of supporting students in becoming mature thinkers capable of acquiring, interpreting, and analyzing knowledge, contributing effectively to their own development and to the world around them as a responsible citizen sits at the heart of the mission of a socially responsible 'good' University. In many respects this is a classical vision of the very purpose of a university but one, many educators argue, that has been lost sight of in recent years. Contemporary debates are very much centred on how that vision might be recovered and developed further to reflect the demands of a dynamic globalising world, the changing demands of the word of work and the impact of the very considerable expansion of access to and enrolments in tertiary education.
Cathy McCrohan
Biography
Cathy McCrohan views her recent appointment as Academic Director of UCIL as an exciting opportunity to further UCIL's vision to provide interdisciplinary opportunities for all our undergraduates across the University.
Cathy has extensive experience of teaching and curriculum development in disciplines ranging from ecology to medicine. She previously held the positions of Associate Dean for Postgraduate Research and Associate Dean for Teaching, Learning & Students in the Faculty of Life Sciences. She is currently Professor of Comparative Neurobiology in the Faculty of Biology, Medicine and Health. Following a first degree in Zoology and a doctorate in Neurobiology, her research has focused on understanding how the brains of simple animals are wired up to enable them to make appropriate decisions and choices in response to their environment.