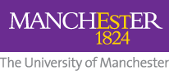 Home
University College for Interdisciplinary Learning
Our approach to course commissioning
As UCIL enters phase 2 of its development, we are keen to develop a number of high profile interdisciplinary units which reflect the challenges faced by the 21st century. The units will be truly interdisciplinary in nature and developed and taught in partnership by a number of Schools and Faculties. In order to make units accessible to large numbers of students, we are particularly interested in developing units which are delivered online and via blended learning. However, we are open to considering any unit proposals that fit the UCIL Vision.
We are currently identifying units that we would like to develop for the next academic year, but if you have an idea for a unit which matches the criteria, please complete an initial course unit proposal form or contact UCIL to arrange a meeting with the Academic Director.
The approval process
Academic Approval
Course units will be approved by the Teaching and Learning Panel for UCIL which reports to the Academic Board. There may be occasions when the Teaching and Learning Panel approves a unit but requests some changes. In these instances specific and detailed feedback will be given to the course unit proposer.
School Approval
Please note, all course units must be approved by the relevant Head/s of School or equivalent.