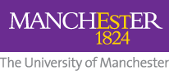 Home
University College for Interdisciplinary Learning
Manchester Enterprise Challenge
The Manchester Enterprise Challenge combines enterprise UCIL units with a community-based enterprise project.
The aim of the Challenge is to combine learning about enterprise with experience of consultation and project management in a real-world context.
Enterprise Challenge Requirements
The Manchester Enterprise Challenge has two components:
1. Completion of a 10 credit enterprise University College unit. Either:
UCIL24002: The Art of Enterprise
UCIL21331: Becoming an Inspirational Individual
UCIL22001: Essential Enterprise
UCIL22002: Essential Enterprise
2. Completion of an approved community-based enterprise project. This will involve:
Working with a local charity, social enterprise or not-for-profit organisation to address a specific improvement opportunity
Working as part of a group to complete approximately 20 hours of work each that can fit around your studies
Presenting the final outcomes through a PowerPoint 'pitch deck', bringing together what you've learnt from the project and your academic unit.
How to apply for the Enterprise Challenge
Check with your Undergraduate Office/Academic Advisor that you are eligible to take an enterprise UCIL unit.
Choose which UCIL unit you would like to enrol onto from the list above and sign up via the Course Unit Selection Service.
Once you're enrolled on the unit you'll have the opportunity to complete the Enterprise Challenge. You'll receive more information about signing up for the Challenge by email and during your lectures.
If you have any questions or need more information please email universitycollege@manchester.ac.uk.
I included the Manchester Enterprise Award on my CV, in cover letters and in interviews. It is very useful to have because it displays so many competencies in one experience. I enjoyed completing the award as it made me think differently about business.

Rubin Crampton, studying MSc in Finance at the London School of Economics.