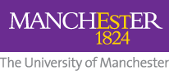 Home
University College for Interdisciplinary Learning
UCIL Programmes & Challenges
Gain recognition and additional accredited skills and experiences while at The University of Manchester through one of our prestigious UCIL Programmes and Challenges.
Each requires you to complete and pass a linked UCIL unit and complete the related extra-curricular activity.
Upon completion you will:
Receive a Certificate signed by the President and Vice-Chancellor;
Have the Programme or Challenge recorded on your Higher Education Achievement Record (HEAR). The HEAR forms part of the academic transcript issued to students on graduation.
Why take a Programme or Challenge?
Enhance your UoM Experience: The opportunity to develop a range of skills and experiences that will enrich your time at the University of Manchester.
Stand out from the crowd: Providing you with evidence of a willingness to take on new challenges and develop the kinds of skills and experiences that graduate employers are looking for.
What is required?
The UCIL Programmes and Challenges are all different, but all are unique to the University of Manchester. Both combine a UCIL unit with extra-curricular activities:
Pass a relevant UCIL Unit;
Complete relevant extra-curricular activity to an approved standard.
See the specific pages for more information.
How do I apply?
The process is slightly different for each UCIL Programme or Challenge but, what they have in common is that, to be eligible, you need to be able to take a related UCIL unit.
Please consult the respective pages for more details.
Year-on-year, the market becomes more competitive. So far candidates have done different projects and volunteering, and have mixed with people out of their comfort zone, which makes people more employable.

Neil Cox. National Recruitment Manager, accountancy firm Baker Tilly