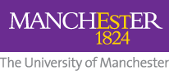 Home
University College for Interdisciplinary Learning
The MLP combines 'Leadership in Action' units and volunteering.
I would recommend the MLP to anyone. It's a diverse programme that allowed me to address and get involved in many different things that I would not have considered or been able to achieve alone.

MLP Student feedback
Questions?
If you have any questions about the Manchester Leadership Programme, please email us or call us on 0161 275 2851.