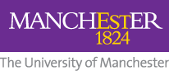 Home
University College for Interdisciplinary Learning
Study something new with UCIL
UCIL units give you the chance to study something new as part of your degree programme. These units are designed to be accessible for all students, no matter what degree you're studying.
UCIL Semester One Course Unit Selection will open on Monday 25 July 2022 (excluding 'Leadership of Learning' which is already open for applications)
Use the search box at the top right of the page to search for a unit by course unit code.